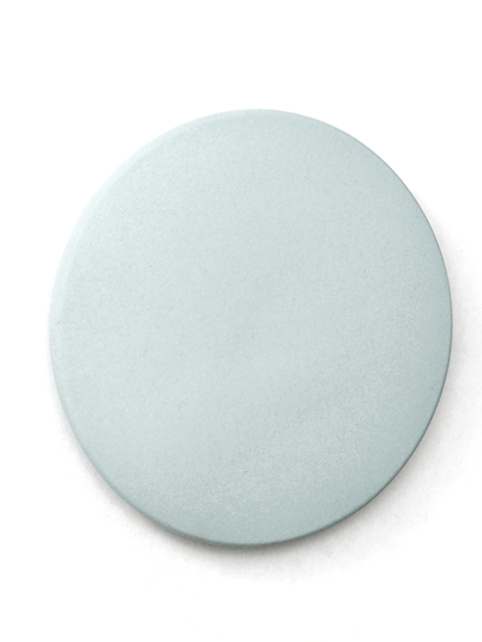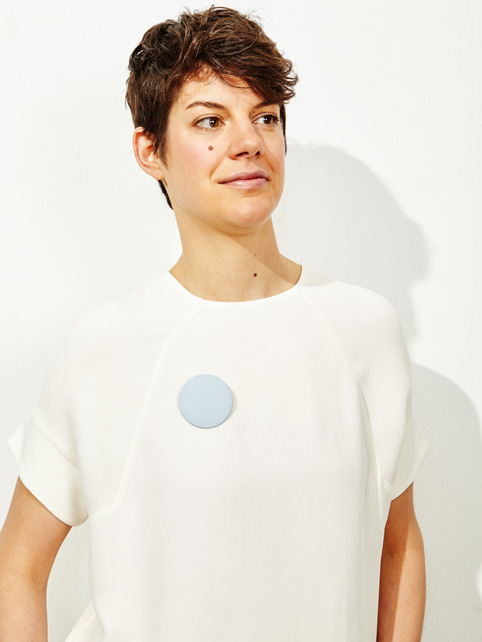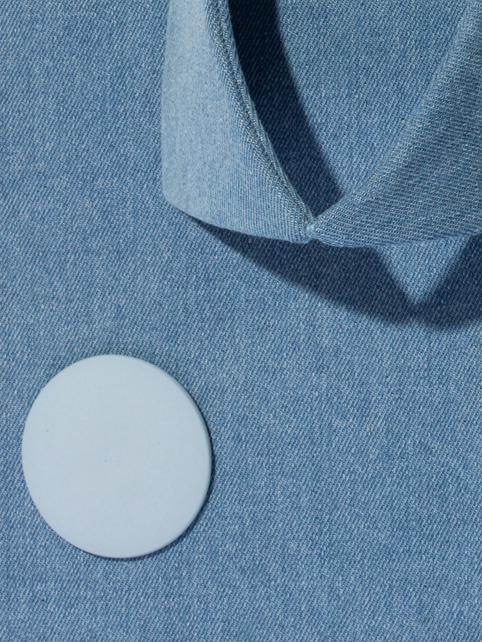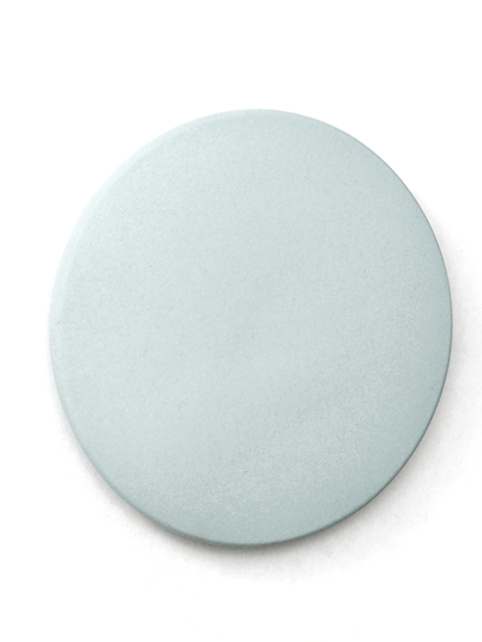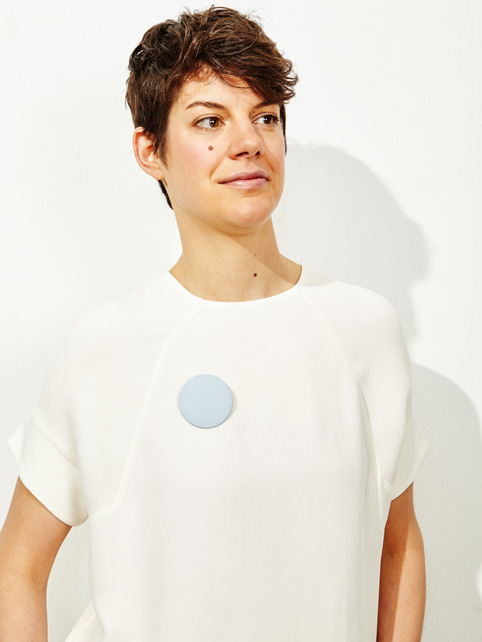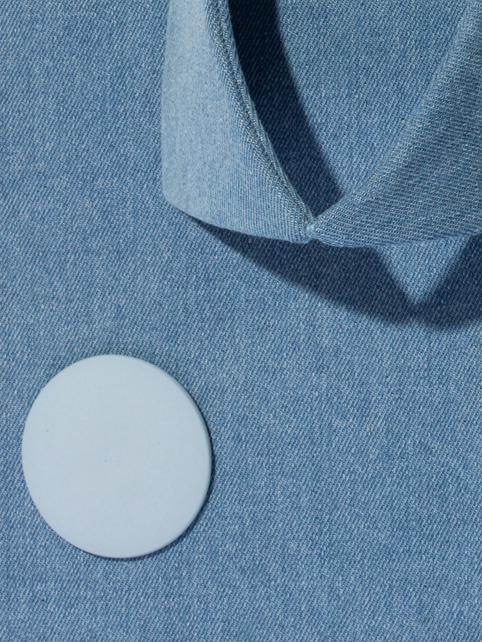 DOT-L4
€ 39.00
Materials of all kind are fascinating Sandra ever since: She is keen on studying their characteristics to finally manifest their essential beauty in a usable object.
The DOTS bring this straight to the point.
Pure materials like polished copper, raw porcelain, colourful plastic and sand-blasted wood, reduced to the perfect form of a circle, are used to adorn your outfit in a playful & graphic way. Let's get dressed and play!

The porcelain version of the DOTS is made in collaboration with Studio Elke van den Berg.

Brooch from unglazed porcelain, soft azure

Diameter: ca 6cm, 3mm thick

Please note: Colours on your computer screen are not always 100% accurate.
In stock