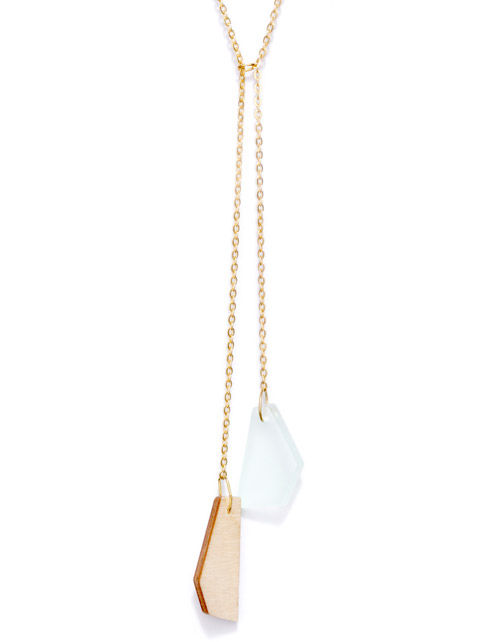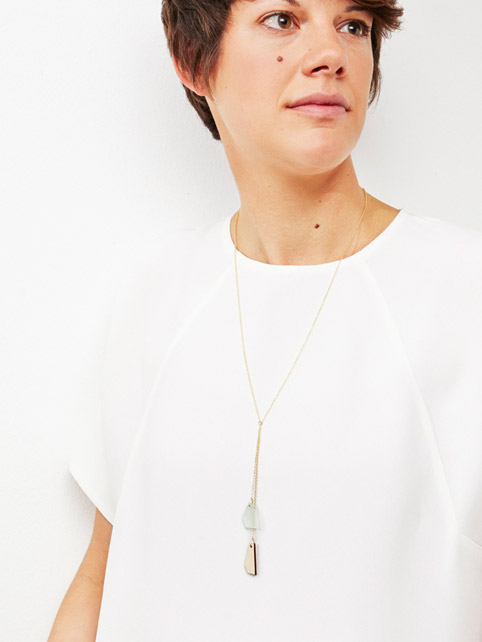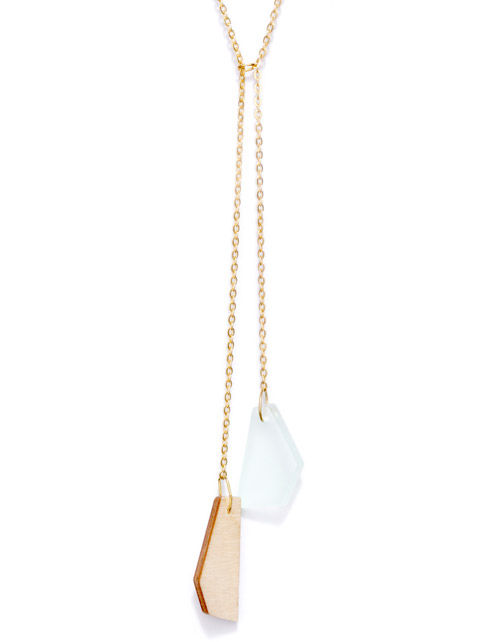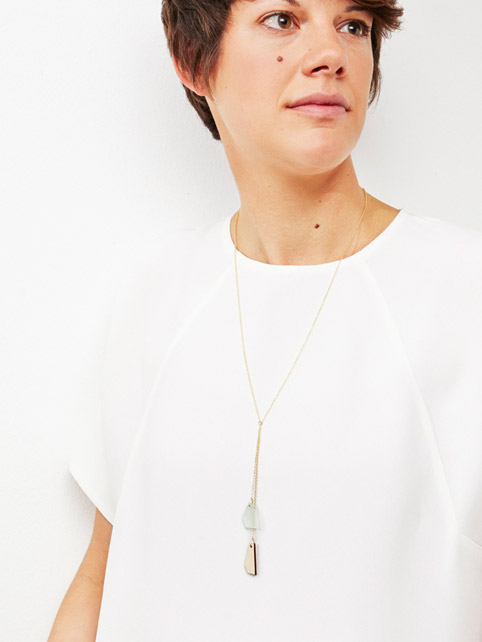 F12/3.1G
€ 34.00
Classical precious stones, with their facetted shapes formed the inspiration for these pieces. The geometrical, transparent shapes combined in layers or together with wood are evocative of leaves and petals. Two dimensional shapes combine to introduce relief.

Y-Necklace from goldplated brass chain with pendant from birchwood triplex and mint acrylic glass.

Chain ca 80 cm. Pendant ca 3×1,5 cm.
In stock