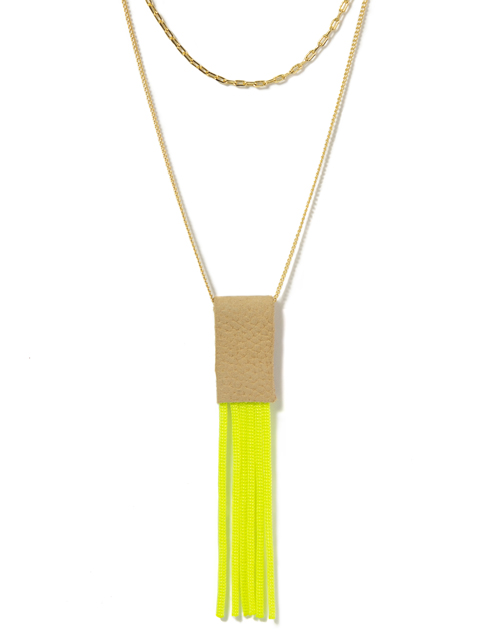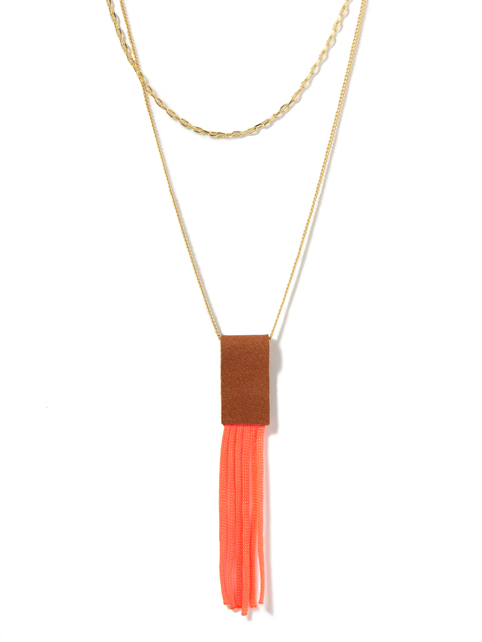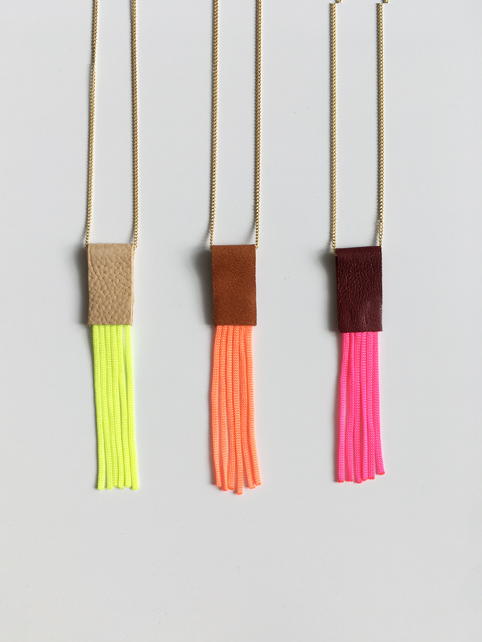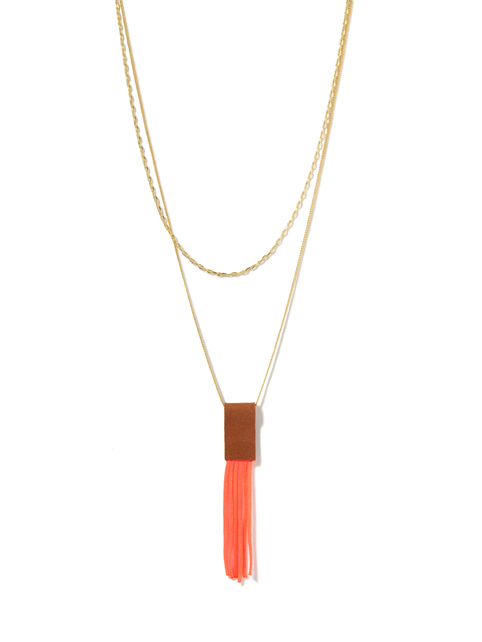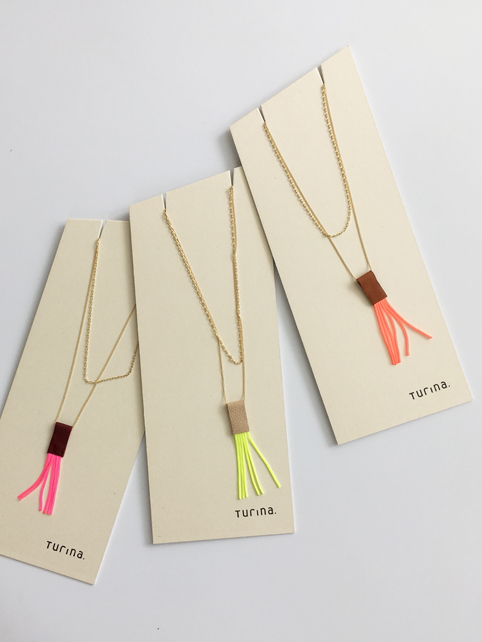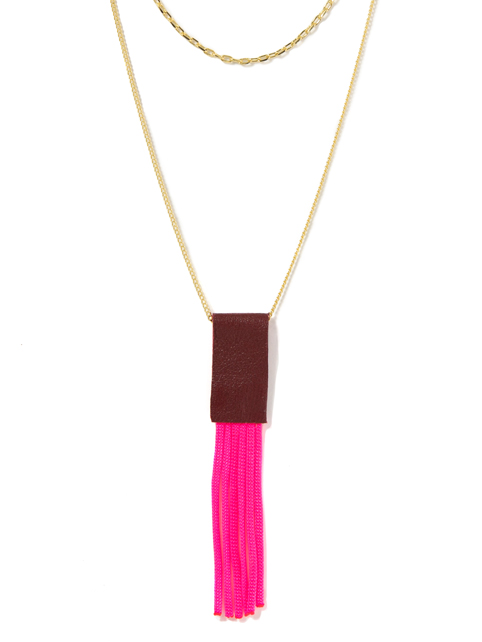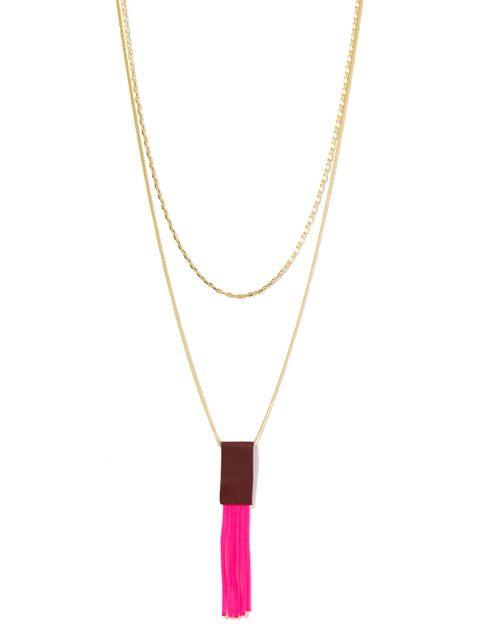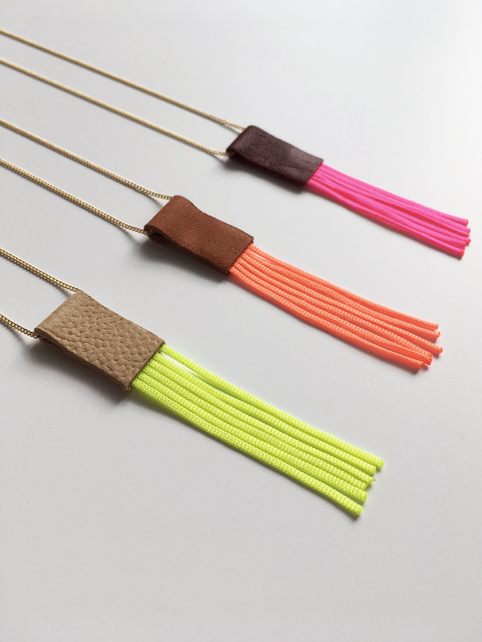 CLB-3.1
€ 49.00
To commemorate 10 years of our label we release this Jubilee mini collection.
We mixed our signature elements and created these joyful necklaces for you. They manifest the essence of the TURINA style: contrasting materials arranged in a clean yet playful way. Fluo fringes meet soft leather, shimmering pearls meet modest wood, refined chains meet straight forward screws. Time to celebrate!
Necklace from gold-plated brass with a pendant from fluo satin fringe and a soft leather.
The leather we use is left-over material we got from Leather Atelier Monsak. They work with rescued leather and just like us produce everything locally in their workshop here in Amsterdam. Have a look at their bag collction here >
Available in fluo yellow/beige, fluo orange/cognac, fluo pink/bordeaux.
Chain: ca 50 or 55 cm (adaptable), gold-plated brass
Please note: Given these are all handmade the actual product may slightly differ from this picture.