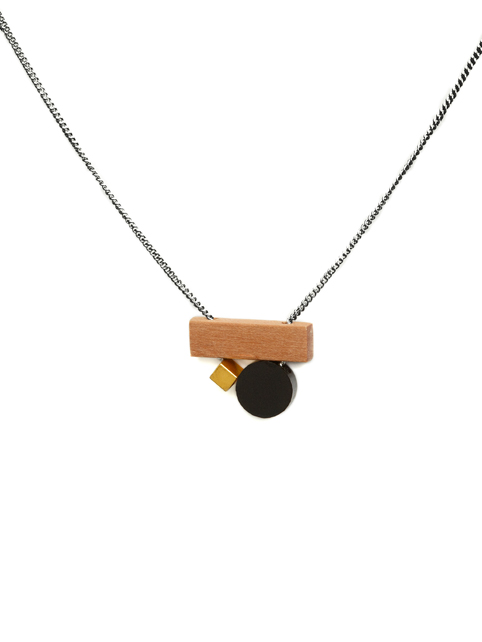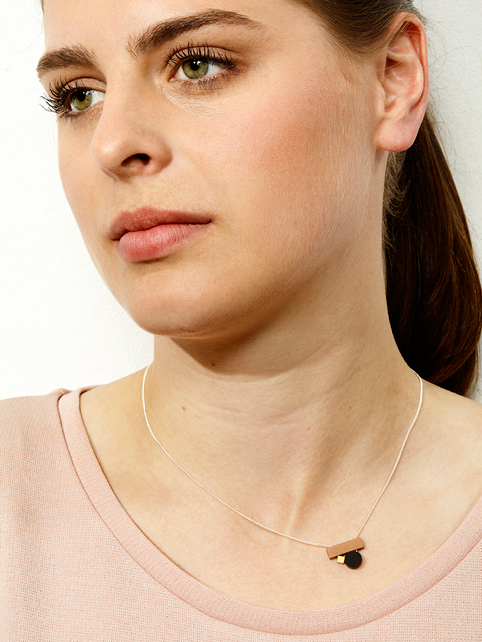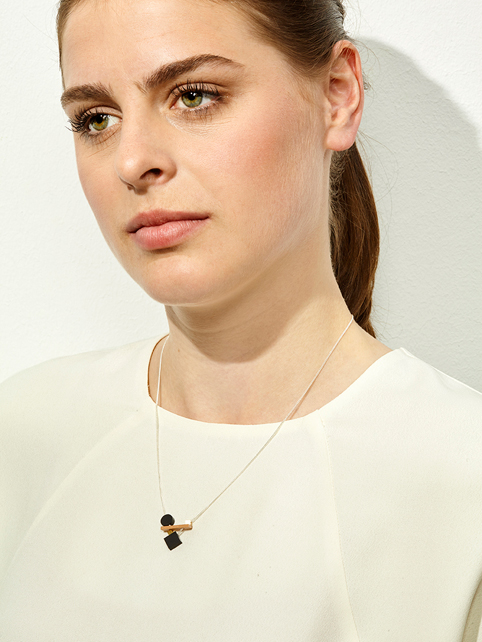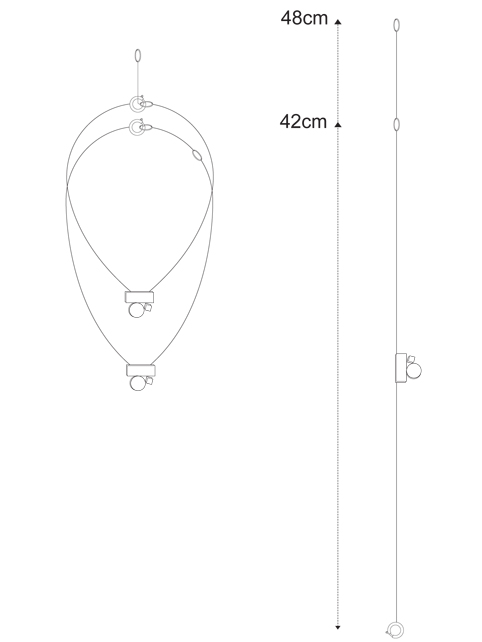 PLAY-1.1B
€ 49.00
We love combining materials of contrasting characteristics: natural pear wood, frosted acrylic glass and lustrous gold-plated brass. As basic geometric forms they are all threaded on a fine silver chain. Simple as that these different elements just hang out together while performing their balancing act. Stop. Record. Play!
Necklace from black oxidized sterling silver (925) with pendant from black, frosted acrylic glass, pear wood and gold-plated brass.
Pendant: ca 1,7×1,3cm
Chain: ca 48cm, can be shortened to 42cm
Please note: Given these are all handmade the actual product may slightly differ from this picture.
In stock (can be backordered)